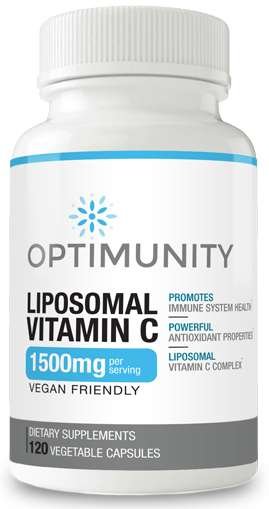 Liposomal Vitamin C 1500mg
OPTIMUNITY
The Leading Immune System Boosting Product
Optimunity is a Liposomal Vitamin C 1500mg supplement that quickly absorbs into your body to boost your immune system and protect you from nasty viruses, flu, fevers, and many other infectious diseases to keep you healthy at all times.
Remarkable Skin Improvements!
With Optimunity, you can naturally enhance skin quality and its elasticity fast.
Effectively Maintain A Healthy Heart And Brain!
Optimunity greatly improves the heart's blood vessel dilation and blood flow. Protect your memory as you age.
Gain Amazing Body Strength!
Optimunity absorbs into your body fast and provides an all-round power up to your immune system.
All Natural Antioxidant!
Effectively remove potentially damaging oxidizing agents from within your body.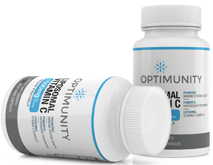 WHY OPTIMUNITY IS YOUR
BEST DEFENCE
When it comes to your regular Vitamin C, over 70% of the Vitamin C consumed are never absorbed. Furthermore, when you consume anything more than 200mg, the natural absorption rate drops drastically by 50%!
However, with Liposomal Vitamin C, one can prevent all these wasted nutrients. The liposomes that carry the Vitamin C are fused directly with the small intestine cells and released into the bloodstream with minimum obstructions and hence the much higher bioavailability rate.
Optimunity takes great pride in our proprietary formula to provide only the best Liposomal Vitamin C that's easy to consume and proven to benefit its users without any side effects.
OPTIMUNITY IS POTENT, NATURAL AND PURE!
The Powerful Ingredient Of OPTIMUNITY
"Vitamin C is the world's best natural antibiotic, antiviral, antitoxin and antihistamine." ~ Andrew Saul, Fire Your Doctor!: How to Be Independently Healthy
Vitaminc C The Powerful Natural Antioxidant
Firstly, Optimunity absorbs fast and comes with zero side effects. No more upset stomach. With Optimunity, you can also improve your skin and eye health. Vitamin C is a required nutrient that is used to synthesize with collagen. Prolonged usage of Optimunity can improve your skins, blood vessels, ligaments, bones, and tendons too. It also speeds up the healing process of your body and at the same time it helps to avert common problems of the eyes. Boost your immune system and heart health with our Optimunity's perfect dosage of Liposomal 1500mg Vitamin C.
There are many lesser Vitamin C supplements out there that just do not work. When it comes to Vitamin C, you must look for those that provide the best absorption rate for the human body. That way, you can really take advantage of the potency of Vitamin C without having to worry about having an upset stomach later on. Optimunity's Vitamin C is 100% liposomal and when consumed it is delivered directly to your cells via the bloodstream without getting destroyed by the stomach acid.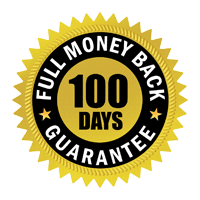 100 Day

Money back gaurantee
That's Right! Try Optimunity Risk-Free Today! You are protected by our 100-day Money Back Guarantee. Purchase Optimunity today and try it for the full 100 days. If by the end of 100 days you feel that Optimunity is not for you in anyway, all you need to do is send us back your empty bottles and we'll send you your money back with no questions asked. No Hassle, No Hard Feelings!
CHOOSE FROM OUR EXCLUSIVE PACKAGES!
We've bundled Optimunity to suit everyone. If you are just starting out and wish to give Optimunity a test, you can try out our starter deal. However, if you wish to see the best results with the MAXIMUM amount of savings, we urge you to go for our HOT SELLER, the Optimunity MAX package!
save $59.9
Retail - $209.85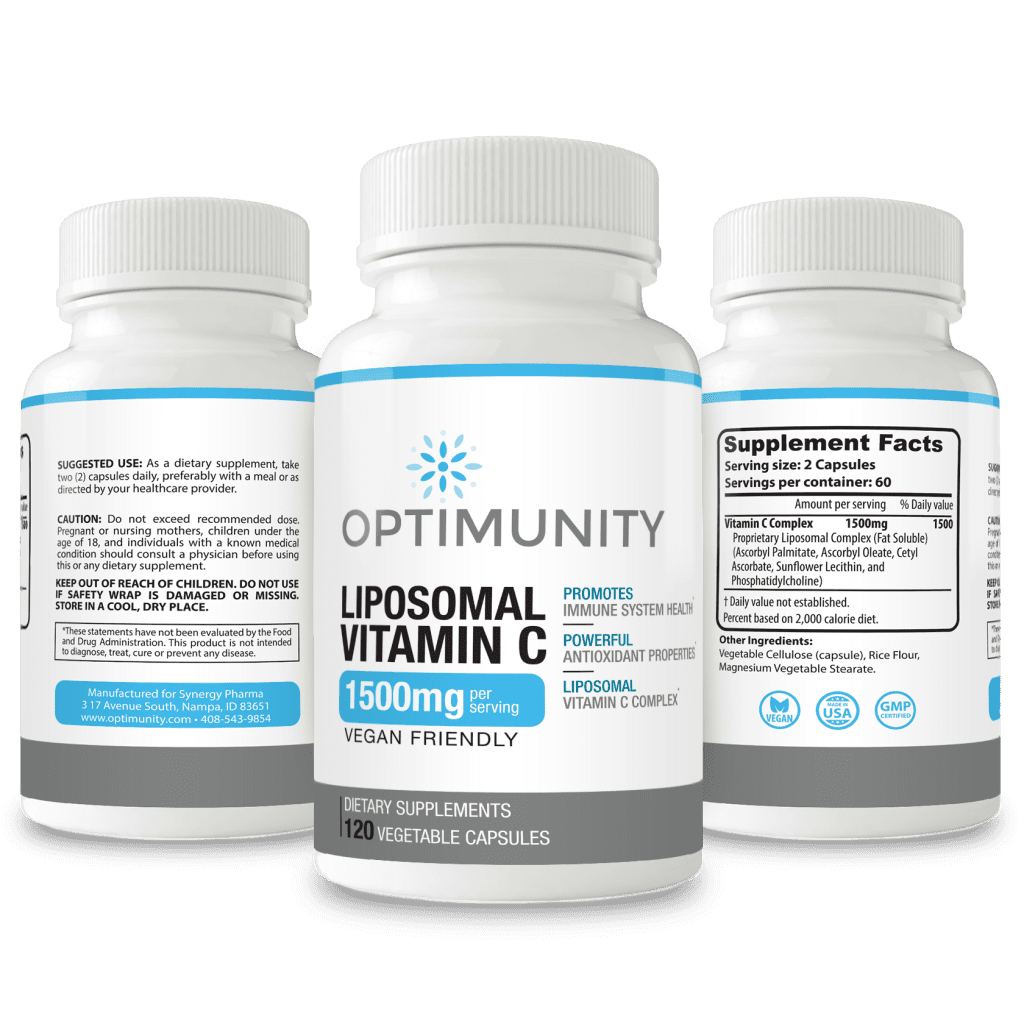 Save $70.02
Retail - $419.97
* Free shipping worldwide
FREQUENTLY ASKED QUESTIONS
What is Liposomal and how does it work?
Liposomal is a technology where we formulize our vitamins and supply it to your body through tiny fat bubbles known as liposomes. We've taken extreme measures so that our supplements are made only from carefully-selected Sunflower Lecithin and Phosphatidylcholine (PC). This helps protect the Vitamin C that you consume from getting destroyed from your stomach acids. The results? Optimunity induces superior absorption and a Bioavailability of over 90% without you ever having to worry about any side effects at all!
Who Is This Suitable For?
If you are getting sick easily, and finding that your wounds are taking a long time to heal, or if you just wish to reduce the wrinkles on your face… then Optimunity is for you. Optimunity's Vitamin C works well to improve your heart function and boost your energy levels as well as your mood and memories.
Why Should take Optimunity Immune booster?
As our body ages, our body's immune system drops. That's why the elderly are more prone to heart diseases, cancer, and many other ailments. The weakened body cells become weakened against free radicals and one must diligently use antioxidants to protect their cells from getting harmed any further. Optimunity's high dose of Vitamin C is the perfect counter to reduce the oxidations within our bodily cells
How Long Does It Take Until I See Some Results?
We've got loyal customers who claimed that they are able to see visible improvements to their body energy level within just days of taking Optimunity. While those results are not typical, we recommend taking Optimunity for at least 3 months for optimum results. This is also why our Optimunity MAX package comes with 3 Bottles (now with 2 extra bottles for FREE) ensuring that you'll never have to worry that you will run out of Optimunity within the next 3 months. Remember, the battle against illness to achieve the great health is a constant effort. Have an ease of mind… Supercharge your immunity fast with Optimunity!
Will Optimunity Protect Me From Viruses (Ex: Coronavirus)?
We understand your concern with the recent pandemic going about us right now. As this virus is fairly new, there has been no substantial evidence that suggests taking Optimunity can 100% prevent you from getting infected with the COVID-19 virus strain. With that said, many studies have proven the effectiveness of Vitamin C in improving one's immune system. With Optimunity, you can strengthen your immune system and make your body to be less susceptible to virus attacks, infections and protect your body from harmful pathogens. As a general precaution to the recent Coronavirus outbreak, we at Optimunity recommend social distancing, frequent hand washes and observes proper hygiene practices. Drink lots of water, get lots of sleep and take your Vitamin C! Stay Safe!
Are There Any Side Effects That I Need To Worry About With Optimunity?
We totally understand your concern in this matter. Common and normal Vitamin C supplements out there are known to give you an upset stomach if you consume them in high dosages. However, with Optimunity, you'd never have to worry about this. Our special liposomal formulation ensures that your body can easily absorb the maximum amount of Vitamin C from each capsule that you consumed giving you a strong body that can withstand tons of ailments and at the same time build a strong resistance against infections.